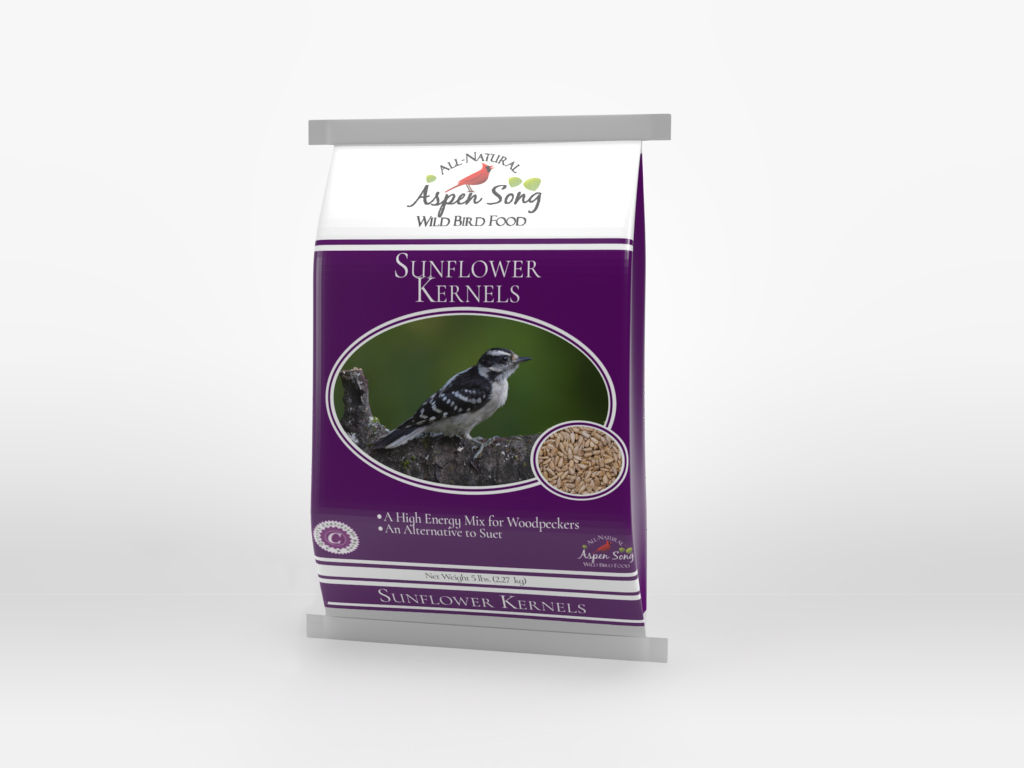 Aspen Song® Sunflower Kernels
100% Edible
Premium Quality
What's the Right Bird Food To Use?
Sunflower kernels or 'hearts' are sunflower seeds with the shell removed. Absence of the shell means that every species that visits bird feeders can access the rich nutritional value of sunflower kernels. There is no accumulation of empty shells under feeders for the hobbyist to tend to. Because the actual food of the sunflower is exposed, it is important to offer kernels in a feeder that protects them from rain and snow.
Start feeding the birds anytime and keep feeding year round. Natural food supplies are at their lowest in the spring. Spring brings exciting migrants. Summer feeding provides nutrition during breeding and nesting season. Enjoy seeing parents bring their young to your feeders. Fall and winter feeding is especially helpful during periods of cold and snow.
Keep Them Healthy and Coming Back By:
Providing a fresh supply of water.
Placing feeders close to sheltering trees and shrubs.
Cleaning your feeders and birdbaths regularly with a mild bleach solution.
Raking up and removing seed hulls from under feeders
Size: 5 lb Clear Poly
UPC: 0-94922-20789-0
Size: 25 lb Polywoven
UPC: 0-94922-20790-6
Crude Protein (minimum) 19.9%
Crude Fat (minimum) 38.5%
Crude Fiber (maximum) 5.2%
This product is processed, packaged and/or stored in facilities that also may process, package and/or store peanuts, tree nuts, wheat, eggs, milk products and soy.
Not for Human Consumption.