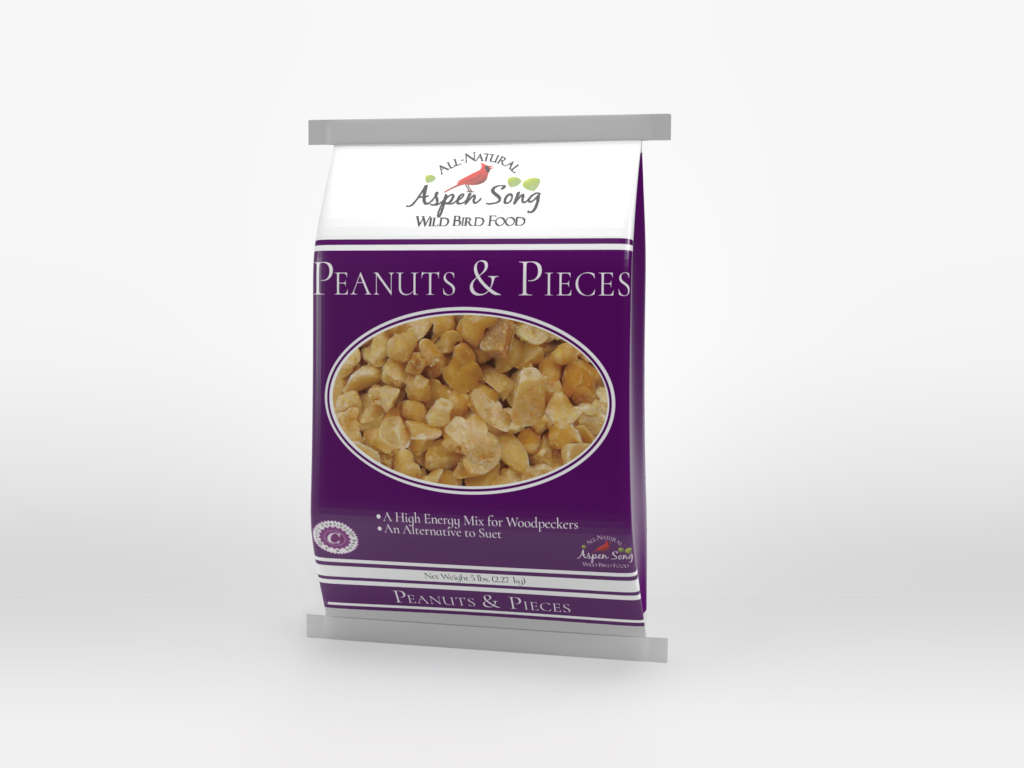 Aspen Song® Just Seeds™ Peanut Pieces
Keep Them Healthy and Coming Back By:
Providing a fresh supply of water.
Placing feeders close to sheltering trees and shrubs.
Cleaning your feeders and birdbaths regularly with a mild bleach solution.
Raking up and removing seed hulls from under feeders
Size: 20 lb Clear Polywoven
UPC: 0-94922-33733-7
Crude Protein (minimum): 22.0%
Crude Fat (minimum): 35.0%
Crude Fiber (maximum): 4.0%
This product is processed, packaged and/or stored in facilities that also may process, package and/or store peanuts, tree nuts, wheat, eggs, milk products and soy.
Not for Human Consumption.