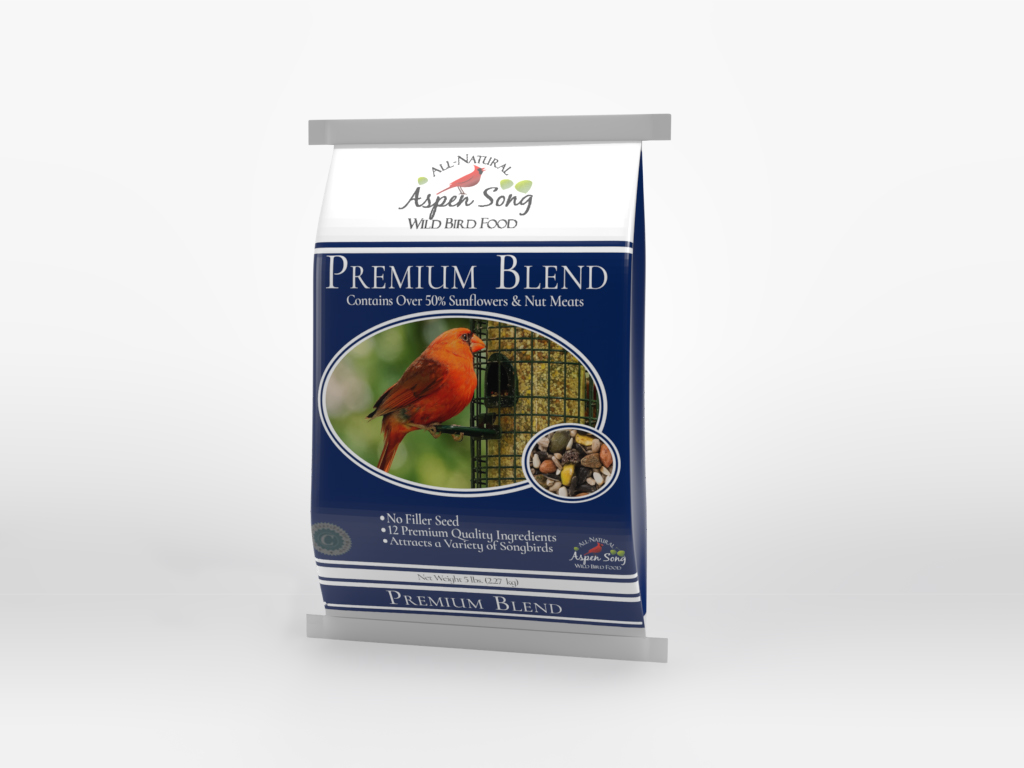 Aspen Song® Premium Blend
Contains Over 50% Sunflowers & Nut Meats
No Filler Seeds
12 Premium Quality Ingredients
Attracts a Variety of Songbirds
What's the Right Bird Food To Use?
Aspen Song® Premium contains 40% sunflowers and over 10% nuts, making it a gourmet meal for your backyard birds. If a single food and feeder works best for you, this product is for you. With twelve different ingredients, Aspen Song Premium will attract the widest variety of colorful birds to your yard.
Who Will Show Up at the Feeder?
Expect to see many of the preferred avian visitors including cardinals and grosbeaks, chickadees and nuthatches, woodpeckers, sparrows, finches, and doves. The absence of coarse cereal grains will encourage only the true seed-eaters to dine.
What's the Best Feeder To Use?
Many different types of feeders will work including tube-style, hopper, and platform feeders.
Keep Them Healthy and Coming Back By:
Providing a fresh supply of water.
Placing feeders close to sheltering trees and shrubs.
Cleaning your feeders and birdbaths regularly with a mild bleach solution.
Raking up and removing seed hulls from under feeders
Size: 5 lb Clear Poly
UPC: 0-94922-96660-5
Size: 20 lb Polywoven
UPC: 0-94922-96661-2
Size: 40 lb Polywoven
UPC: 0-94922-96662-9
Black Stripe Sunflower
Black Oil Sunflower
White Proso Millet
Cracked Corn
Peanuts
Tree Nuts – may include:

Almonds
Cashews
Pistachios
Walnuts
Brazilian Hazelnuts

Safflower
Canola
Small Yellow Millet
Canary Seed
Guizotia abyssinica "NYJER"
Dehydrated Cherries
Crude Protein (minimum): 13.7%
Crude Fat (minimum): 16.2%
Crude Fiber (maximum): 18.5%
This product is processed, packaged and/or stored in facilities that also may process, package and/or store peanuts, tree nuts, wheat, eggs, milk products and soy.
Not for Human Consumption.